We received the following 8.5" x 11" transparency with a black background and goldish lettering. Unfortunately it does not reproduce very well (click on it to see it enlarged). Or click here to view a clearer copy in pdf format, but if your browser doesn't support Japanese text, you won't be able to see all of it - most of the fourth line may be missing (hint hint).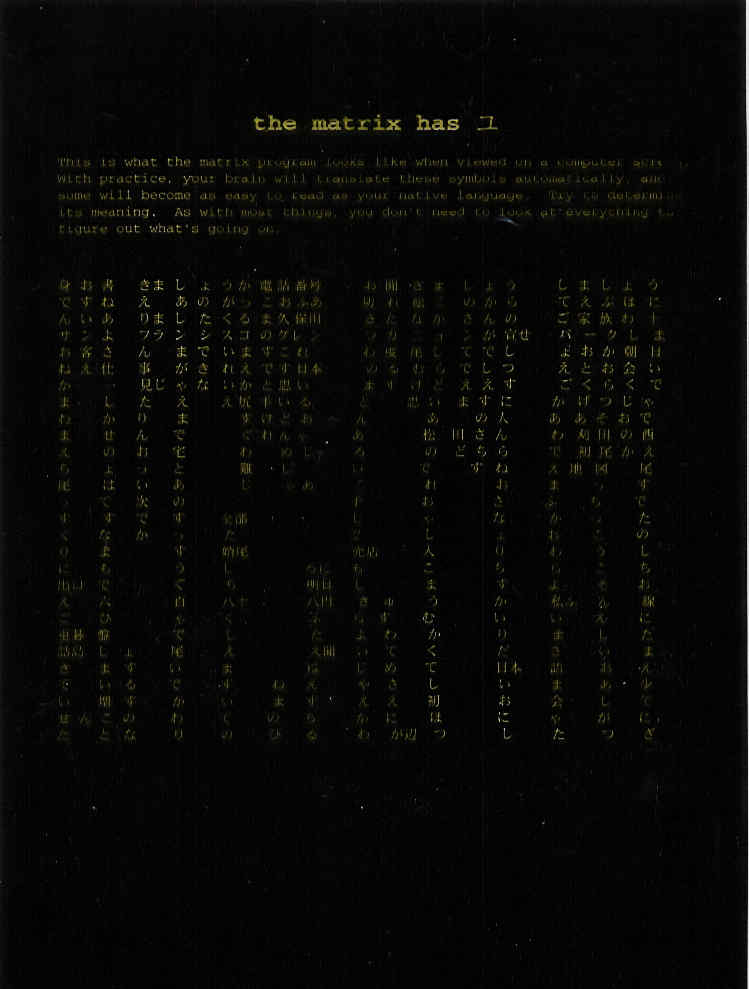 It reads:
THE MATRIX HAS YOU
('you' is spelled using the Japanese character)
This is what the matrix program looks like when viewed on a computer screen. With practice, your brain will translate these symbols automatically, and some will become as reasy to read as your native language. Try to determine its meaning. As with most things, you don't need to look at everything to figure out what's going on.